BlueKong Networks is an International technical engineering services provider; an agile, customer-focused provider of end-to-end next generation IT and Network services.
The company offers a worldwide reach of accredited and experienced professional services with in country technicians that save travel costs, headcount, prevent multiple partner outsourcing and reduces risk of infrastructure penalties. In summary our model is to enhance, extended coverage reach, improve performance and ensure continuity – "offering an extended global arm of on the ground technicians, quickly and cost effectively" – with over 270 technical engineers across the globe, Bluekong is the perfect partner to support your onsite needs.
Bluekong Is driven by a focused board of directors, based out of our head office in the UK and has been grown from a best of breed leadership team. Our Directors have a philosophy to lead by example and instil this in all the teams that work within the company.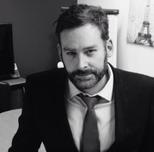 Ross Boyd
Chief Executive Officer
Ross is the head of sales strategy and driving international projects for Bluekong. Ross has throughout his career built up important relationships with key service providers and helped design, plan and deliver multi million pound global programmes.
Ross's vision has always been to have dedicated on the ground engineers around the planet easily accesible for global project delivery. Ross has longstanding experience of working with key vendor technologies such as Cisco, HP, Juniper, Dell, IBM, Polycom, VMware within nearly 80 countries.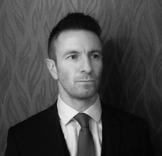 Matthew Conquer
Chief Operating Officer
Matthew has spent his entire career in technical operationally focused positions, which spans a career of over 20 years across many different and varied roles. Matthew has managed and worked with SME's and large global outsource providers throughout his career and managed global projects in excess of £220 million. He is an advocate of utilising best practice and ensures deliverables and service lifecycle are paramount in the companies delivery approach.
Matthew has a global cultural understanding of what it takes to do business in and outside of the UK and is a certified ITIL professional with technical capability across the networking, server and desktop arena's.
Bluekong Networks are a global provider of dedicated technical on site and remote services.
With a dedicated team of over 270 Network and IT engineers carefully spread out over 70 countries to date, we offer a cost effective, quick turnaround and time saving offering, which allows our customers specific technical resource for any Ad-hoc install requests, mass site project deployments / upgrades or SLA driven support services across multiple countries.
BlueKong Networks
6 Fortuna Court
Calleva Park
Aldermaston
RG7 8UB
United Kingdom